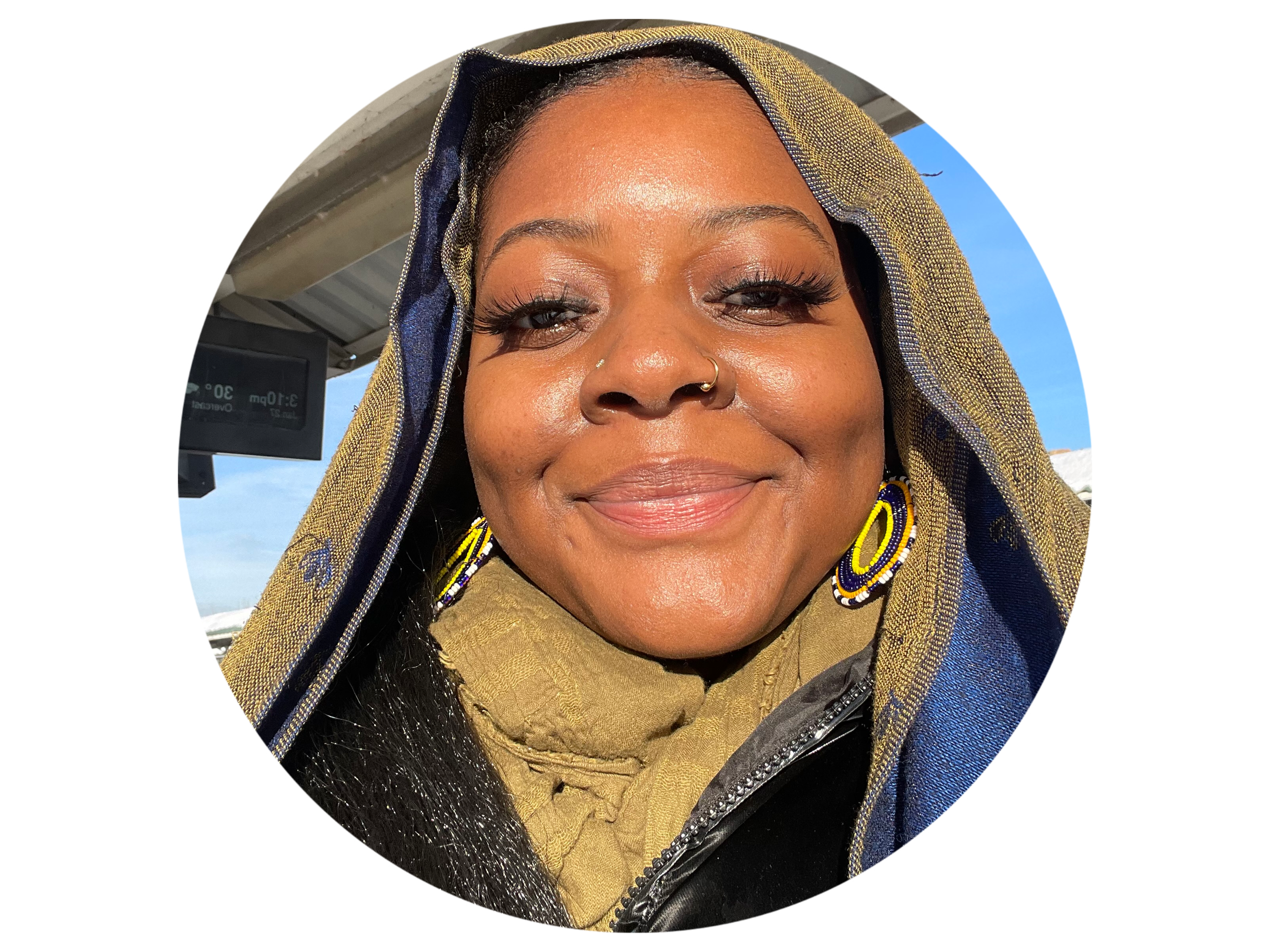 Alycia Kamil is a self and spirit-taught creator. She uses artistic expression as an emotional outlet for not only herself but for those who've came before her that were not granted the opportunity to do so. An empty canvas acts as a microphone for her inner thoughts and visions placed within her from guiding forces. Alycia is an abstract geometric illusionist and storyteller. She places a heavy emphasis on highlighting Blackness and the global culture that surrounds it. Her paintbrush is home to Black identities from across the diaspora.

Playing with patterns, textiles, shapes, vibrant color schemes, and other mediums, Alycia puts images together you normally wouldn't see. She believes that art is healing justice and a revolutionary practice to engage in. Alycia uses it to not only honor her lineage but to spark inspiration in those who look after her art. Black liberation is at the root of all her work. She translates all the emotions it encompasses through paint, ink, and the flash of a camera. With an innovative style, distinctive characteristics, and a hypnotizing precision within her craft, Alycia is emerging onto the artistic scene breaking boundaries and presenting work that has never been seen before.

Aside from her artistry, Alycia has been on the ground engaging in movement work and community organizing for the past 7 years. She's the founder of Undoing Our Erasure, a podcast turned resource hub that cultivates the building blocks needed to help us achieve our Black liberated future. UOE works to platform to Black voices across the diaspora that are typically silenced. For the past two years she has been creating curriculum, facilitating workshops, running seasonal book clubs, hosting free pop up stores, orchestrating mutual aid initiatives, and just recently created a radical education program that will assist writers in their creative endeavors.


Alycia's work, as well as accounts about her work, can be found in publications such as City Bureau, Chicago Suntimes, Block Club Chicago, Chicago Tribune, Afro Tech, Teen Vogue, Sixty Inches From Center, NPR, South Side Weekly, USA Today, and many more.